Phone:
Phone:

M:

513.325.8547 Joan

513.325.8547 Joan

mobile

Phone:

O:

513.907-2606 Ashley

513.907-2606 Ashley

office
Joan Lane & Ashley Enneking
Sales Associates - OH/IN
License #:

OH
Mission Statement 
FINDING YOUR SKYLINE IS OUR SPECIALTY
Skylines are like fingerprints; no two are alike. Your skyline could be urban, suburban or rural. Maybe it includes buildings or it's dotted by trees. It might depend on the stage of life you're in. Let's find your perfect skyline. It starts by sharing your must-haves for a new home.
Skyline Properties Group will guide you through the buying process from beginning to end. You'll get immediate notifications when homes matching your criteria come on the market. When we find the home you love, we'll apply expert negotiating skills (honed through 75 years of combined experience) to get the best possible price and terms.
When it's time to find a new skyline, we'll help you sell your home as quickly and painlessly as possible. You'll receive detailed and personalized preparation, consistent communication and collaboration throughout the selling process. You can relax knowing the newest tools and marketing strategies, plus the wide-reaching resources of our national organization, are all working for you. Whether you're the buyer or seller, our dedicated closing and transaction coordinators will create a smooth and easy closing process for you. You'll receive regular updates, as well as the promise that we always have your best interest at heart.
The Skyline Properties Group
Joan Lane
513-325-8547
Licensed in OH/IN
I strive to provide clients with an exceptional level of service through using the latest technology, strong negotiation skills, integrity and a 'customer-driven' commitment to real estate.  My business philosophy is simple: I strive to deliver a positive experience for every customer. 
Ashley Enneking
513-907-2606
Licensed in OH/IN
 I truly appreciate the important role/influence real estate has in my client's lives.  I have a passion for real estate and enjoy using my local knowledge and love for the area along with real estate expertise to help others find their dream home while negotiating the best terms and price.
Our Newsletter
Let us keep you updated on the latest Cincinnati real estate news and statistics. Sign up to recieve our newsletter by clicking on the icon below.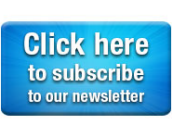 Skylines We Serve
While our business extends northwest of Cincinnati into Southeastern Indiana. We specialize in the following areas...  Harrison, Hidden Valley, Bright, Cleves, Dent, Bridgetown, Ross, Okeana, Clifton, Northside, OTR, Walnut Hills, Mt. Adams, West Harrison, Logan, Aurora, Lawrenceburg, Green Township, Colerain, St. Leon, Sunman, Dover, New Alsace, New Trenton, Cedar Grove, Greendale and surrounding communities. 
Sold
Listings
Liberty Township, OH
beds
baths
Cincinnati, OH
beds
baths
"Ashley is an outstanding realtor. The level of professionalism with her knowledge was amazing. I have and will continue to recommend Ashley to my friends and family with very high remarks. She was impressively quick to respond to any questions or concerns I had, along with a solution to resolve any issue. It was nice to have that great communication with her to make my buying process that much easier. I could not be more impressed with her level of experience with negotiating skills that ultimately resulted in me personally getting a better deal on my home. This process would not have happened for me at all without her. Now that she has me into my new home I can't wait to list my current residence with her. "
  -Steve, Client
""Jacquie and her team were so helpful in our first time home buying process. My fiancé and I barely had to lift a finger because they were so helpful! We both work full time jobs so Jacquie met us on weekends and after 5pm on week days to view houses. She always had all of the paperwork ready for each home we saw which made the process easiest for us to pick our dream home. Once she found our dream home we were quick to make an offer and her team guided us through the process so fast. I will definitely recommend Jacquie and her team to anyone buying their next home!!" "
  -Karly, KY, Client
"Jacquie was the perfect realtor to help us navigate our first time as home buyers. Jacquie is knowledgeable, always available and on top of everything we needed. We couldn't ask for anything more in a realtor and will definitely be using her for our next home. Thanks Jacquie! "
  -Hannah,45239, Client
"I want to commend and thank Joan Lane (and her team) for doing an great job on this sale! She understood our goals and exceeded our expectations. Her recommended surveyor, photographer,and cleaner were all excellent. Her willingness and ability to use email and text to support a remote sale was appreciated. The on line visibility of the property was excellent and proved key to a quick sale. Joan gave us good advice prior to listing and we took a month to get the property ready for sale, but once we signed the contract, the listing went live in one week. We accepted one of our five offers on that Friday (only 5 days later) and closed 7 days after that! "
  -Anita, Harrison, OH, Client
Coldwell Banker West Shell
6730 Ruwes Oak Dr
Cincinnati, OH
45248